Arizona Dance Coalition Statewide Calendar of Events
Ballet Tucson presents Winter Concert
February 17

-

February 19

$30.00 – $50.00
February 17-19, 2023
Leo Rich Theater
ALLEGRO BRILLANTE
BALLET TUCSON PREMIERE
Choreography by George Balanchine
Music by Peter Ilyitch Tschaikovsky
Set to Tschaikovsky's beautiful Third Piano Concerto, Allegro Brillante is characterized by what Maria Tallchief (the ballerina on whom the bravura leading role was created) calls "an expansive Russian romanticism." The music's vigorous pace makes the steps appear even more difficult, but the ballet relies on strong dancing, precise timing, and breadth of gesture.
Balanchine said, "It contains everything I know about the classical ballet in 13 minutes."
Presented with permission by the George Balanchine Trust.
BORDERLAND
BALLET TUCSON PREMIERE
Choreography by Price Suddarth
Music by Johann Sebastian Bach
Borderland is the state of being where the mind is caught between two realms– awake and asleep. The ballet opens on four dancers, as if from a dream, emerging out of the darkness. In following the unpredictable path of a dream, they travel back and forth between hauntingly silent tranquility and explosively manic tension. The work invites the viewer to remove themselves from the predictable and immerse themselves instead into this rapidly changing experience.
HIMIKO
WORLD PREMIERE
Choreography by Chieko Imada
Music by Yusuke Nakanishi performed live by Duo Chinoiserie
In partnership with the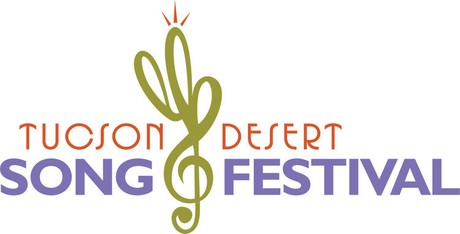 Ballet Tucson's Associate Artistic Director and Resident Choreographer Chieko Imada creates another stellar world premiere work in partnership with the Tucson Desert Song Festival, sharing the legend of Japanese Queen Himiko. Featuring new music performed by the internationally acclaimed Duo Chinoiserie, Bin Hu and Jing Xia combine the Chinese guzheng and the European classical guitar to celebrate the elegance of the Chinoiserie style and bring the best of Eastern and Western culture together through music.
ROMEO AND JULIET PAS DE DEUX
Music by Sergei Prokofiev
My bounty is as boundless as the sea, my love as deep; the more I give to thee, the more I have, for both are infinite. – Juliet
Experience the most celebrated moment of the world's greatest love story just in time for Valentine's Day: the iconic balcony scene from William Shakespeare's Romeo and Juliet brought to life through an exquisite classical ballet pas de deux.
Friday, February 17. 2023 at 7:00 pm
Saturday, February 18, 2023 at 2:00 pm
Sunday, February 19, 2023 at 2:00 pm
Leo Rich Theater
Events may be viewed in these formats: list, week, day, map, photo and month.

Serving Arizona's dance communities and "creating connections" between the dancers and the general public.
Read more
Send your news and event information before the 25th for the coming issue of the Arizona Dance e-Star, krystyna@azdancecoalition.org.